Part 4 - Anonimity
Buy BTC Without ID (KYC)
This is part-4 of the purist guide to crypto. Today we will look at some ways on how you can buy BTC without ID! If you haven´t read our previous parts you can easily find them in the menu to the right (on desktop) or at the bottom of the website (on mobile) Ok, with that being said, let´s start!
It is a marketing cliché that if 100 people go into an ice cream parlour with 50 varieties, the vast majority won't buy loganberry delight or salted triple-mint ripple. They will walk out with boring vanilla.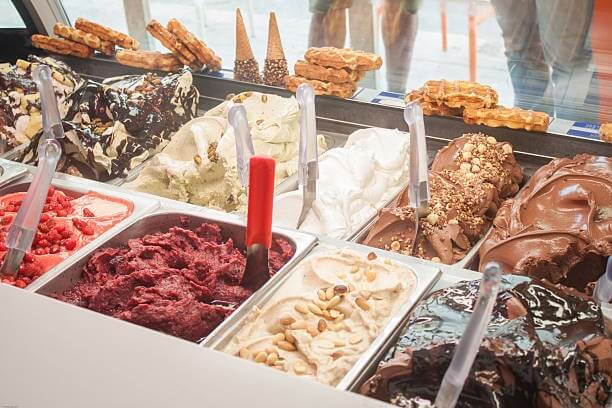 We tend to see the same phenomenon when people buy BTC. Type 'buying BTC' into any search engine, and you will be swamped with options. Yet most people, bamboozled by choice, will pump for the usual big-spending suspects that sit at the top of the first page – Coinbase, Crypto.com, Gemini, eToro etc. But since we've already established that it's better to sauté your eyeballs in butter than deal with these folks, what alternatives are there?
The purpose of this article is to show you how to obtain BTC without using them, meaning that you don't have to go through the KYC process and get to preserve as much of your privacy as possible.
At one time, when mining BTC was still a cheap endeavour, you didn't need to buy it – you just set yourself up as a node and mined it. Sadly, that hasn't been possible for ordinary mortals for quite some time.
Not your average spare room
One thing that is possible, but we will not be encouraging, are private transactions between ordinary people, involving cash. A cursory search on Telegram turned up quite a few groups, some of which even claim to use escrows: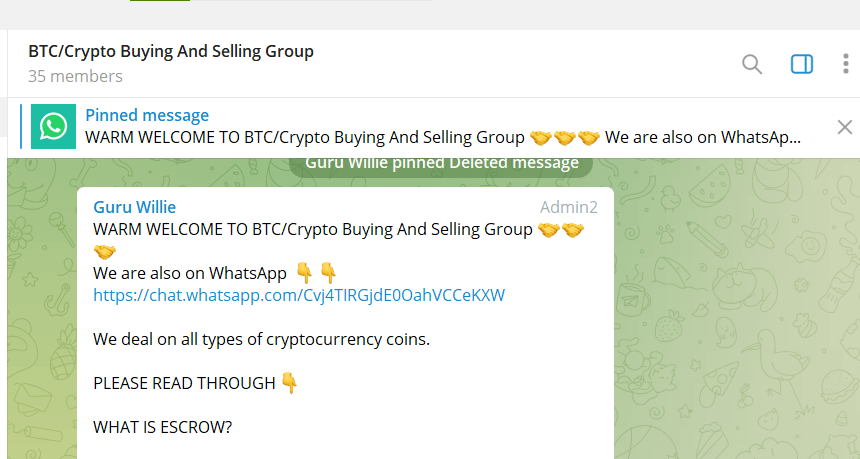 Personally, I would rather consider the eyeball-sautéing option than use one of these – Guru Willie might turn out to be more reminiscent of Guru Osho than Gandhi:

There are better alternatives than simply riding your luck. If you want to buy BTC reasonably privately, but without an astronomical risk of being scammed, the best options are the P2P (peer-to-peer) exchanges. All of these sites tend to work in the same way. The site itself is a virtual marketplace where sellers and buyers can make contact. The site also organises an escrow where the seller sends crypto and the buyer sends fiat. Once both parties have fulfilled their side of the bargain, the funds held in the escrow are released. The system is also aided by ratings which help provide assurance of future good behaviour.
One of the most reputable of these is Bisq.network, which I mentioned in the first part of this series. Bisq is very easy to use, but there's a Catch-22 involved; you must already have some BTC before you can trade. This is used as a deposit. So, if you are buying BTC for the first time, this possibility (we might call it the Joseph Heller option) is out.
A better alternative for people who are completely new to crypto and don't have any BTC handy could be LocalBitcoins.com: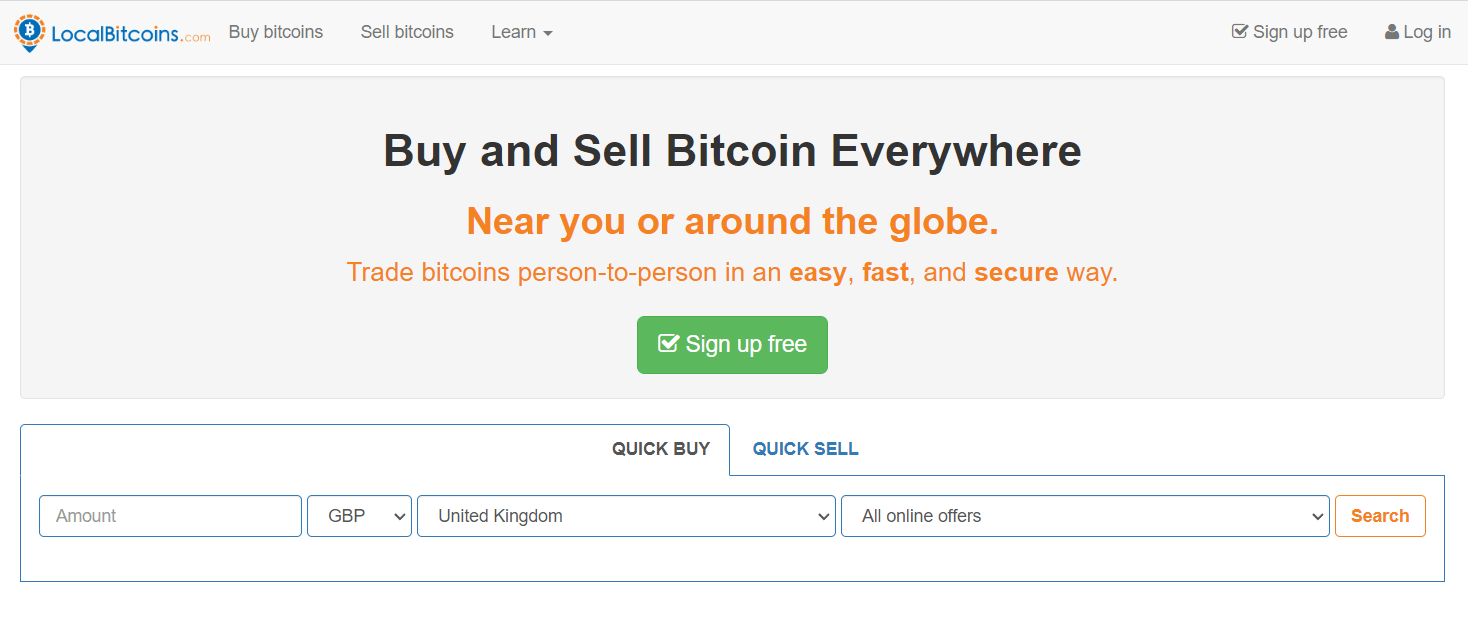 LocalBitcoins has a presence in a large number of states around the world. I checked some of the more obscure ones, and was surprised by how many active offers there were – including a relatively large number in Antarctica. I had no idea that so many penguin fanciers would be into crypto.
Another option is LocalCryptos.com.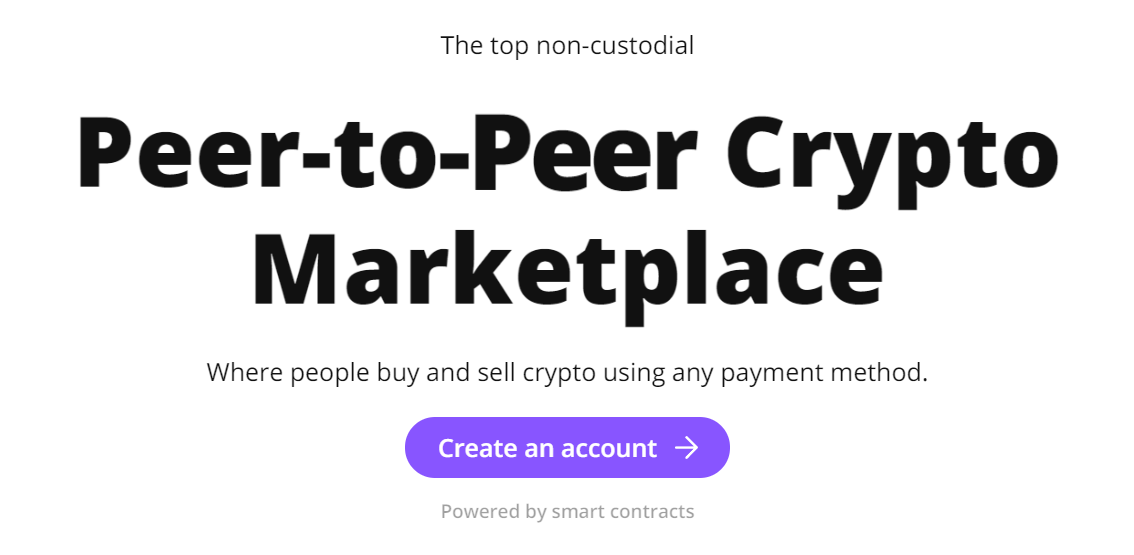 Using LocalCryptos.com is very easy and straightforward, and is available for crypto purchasers in many countries (unfortunately, if you live in Australia, you cannot use it.) Firstly, you create an account: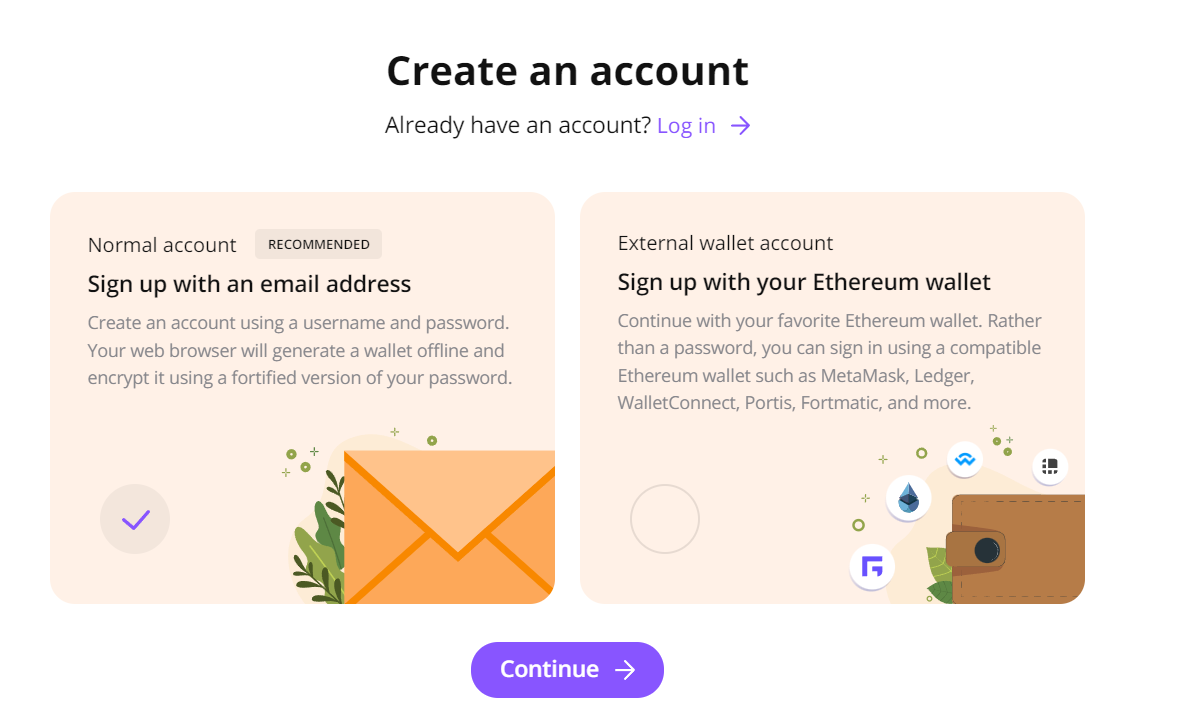 Once you've satisfied the Turing test with your keen appreciation of sea planes, trains or buses, you can search for all the buying options. You can either buy from anywhere in the world, and or you can search for someone close to home. Rates on LocalCryptos.com tend to be extremely reasonable – far more than on Bisq, where sellers tend to drive a hard bargain with high premiums on the market price. Note that this gentleman is even selling below the market price:

This might be something to do with the state of the markets as I type this…gulp…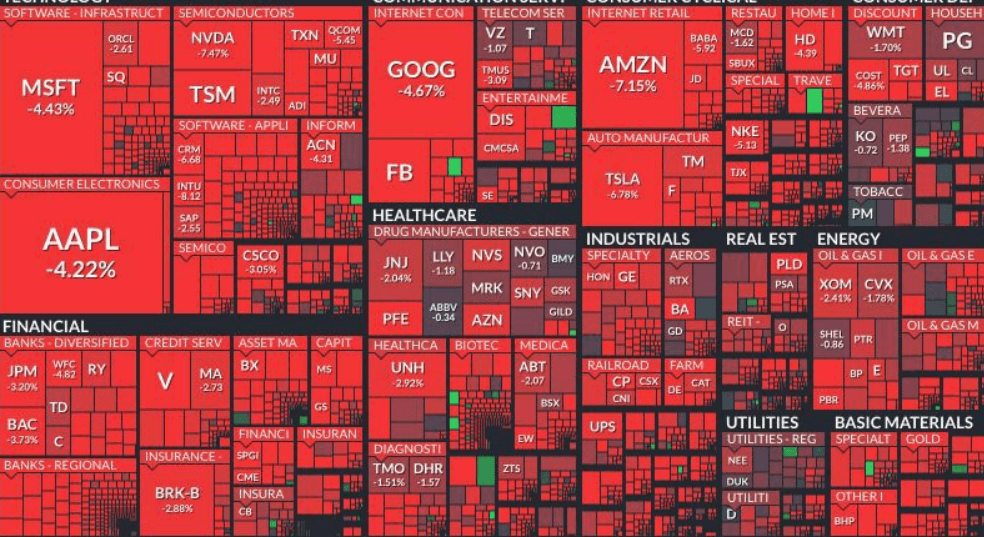 Before you choose someone to trade with, it pays to spend time examining their track record – both their ratings, and the number of trades they have engaged with. You can also search for traders according to the payment options they offer:

Once you have picked your buyer, and clicked on their offer button, you specify the amount you want to buy:

If you want to be friendly, you can even write them a message. You then click 'Open trade'.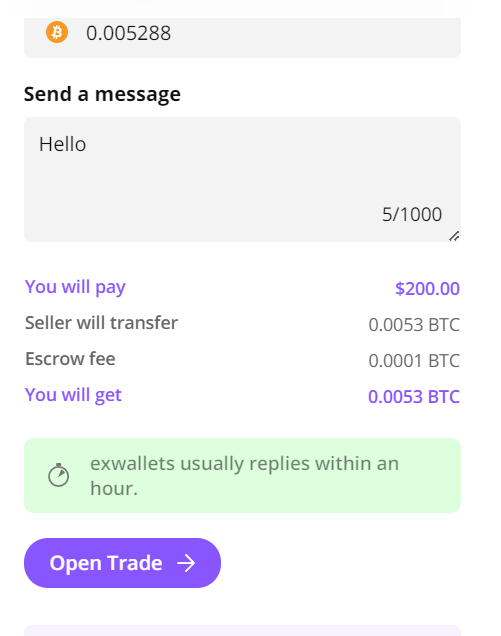 You will be given the bank details of the person you are trading with (if that is the payment option you have chosen) and it is up to you to make the payment as quickly as possible, after which you will receive your BTC.
It really is that simple. There is a very small escrow fee (see photo above), but generally speaking the process is quick and easy. There is an arbitration process should there be a problem, but mostly this is not required.
Once you have BTC, of course, you can immediately transfer it out of your LocalCryptos.com wallet into your own wallet. Then you can instantly rid yourself of your BTC and swap for some real cryptos like EPC, XMR or ARRR! Once you do that, nobody but you will ever know what you have, and if you have any crypto at all.
I hope you have found this short article useful – in the next installment of the series (part-5) we will be looking at the different kinds of wallet, and how you can choose one that suits you.
Thank you for reading!
Anna, investor and team member at NoHype Invest
Some other platforms where you can buy Bitcoin (BTC) without id:
BitQuick (here you only need a phone nr to be able to purchase)
Coincorner (buy up to $1,000 without showing id) + get £10 for free after you have purchased £100 worth of Bitcoin